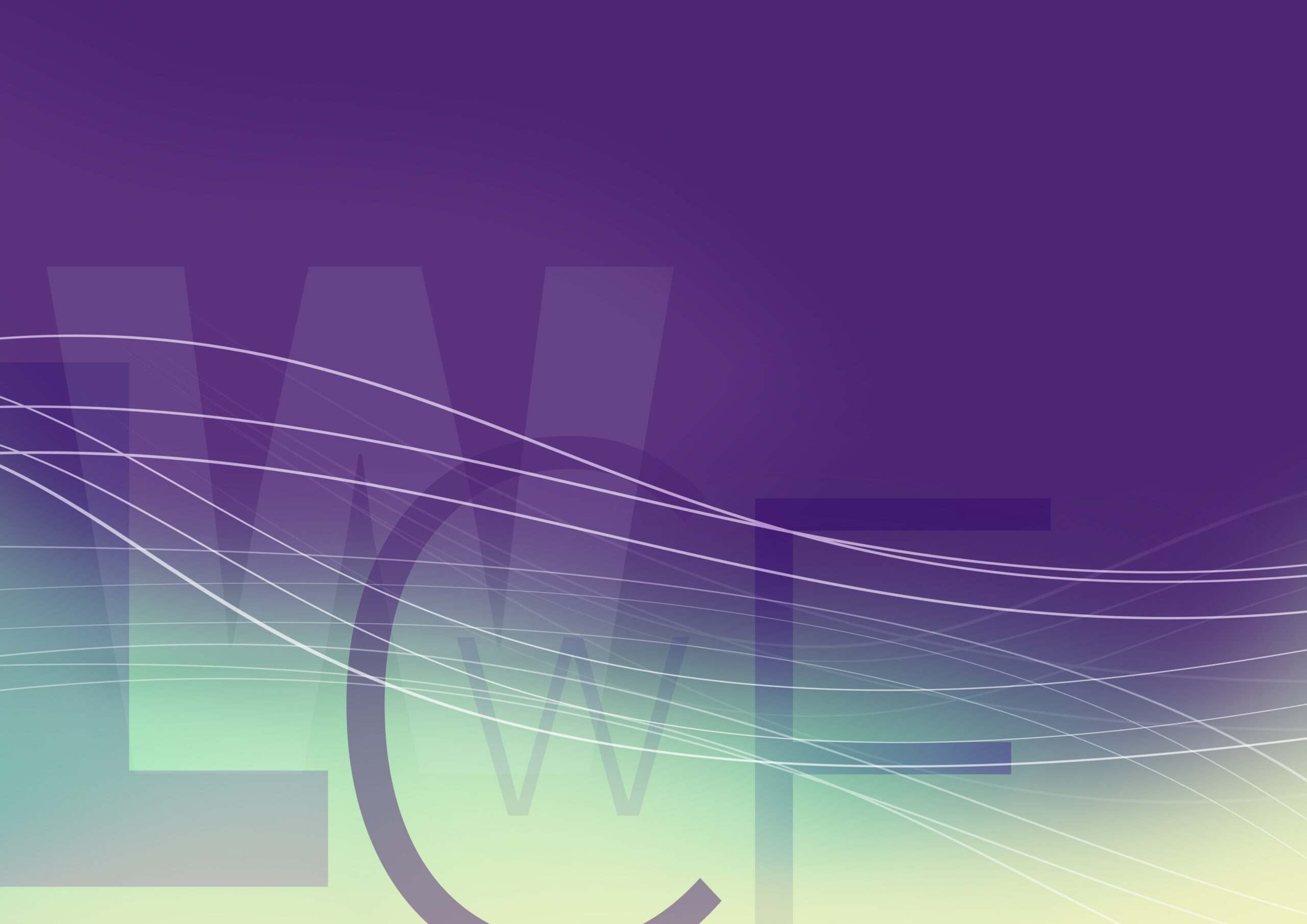 LWWCF Strategic Framework
The LWWCF Strategic Framework provides an overview of the vision, mission and pillars that guide the direction and priority work of the LWWCF initiative.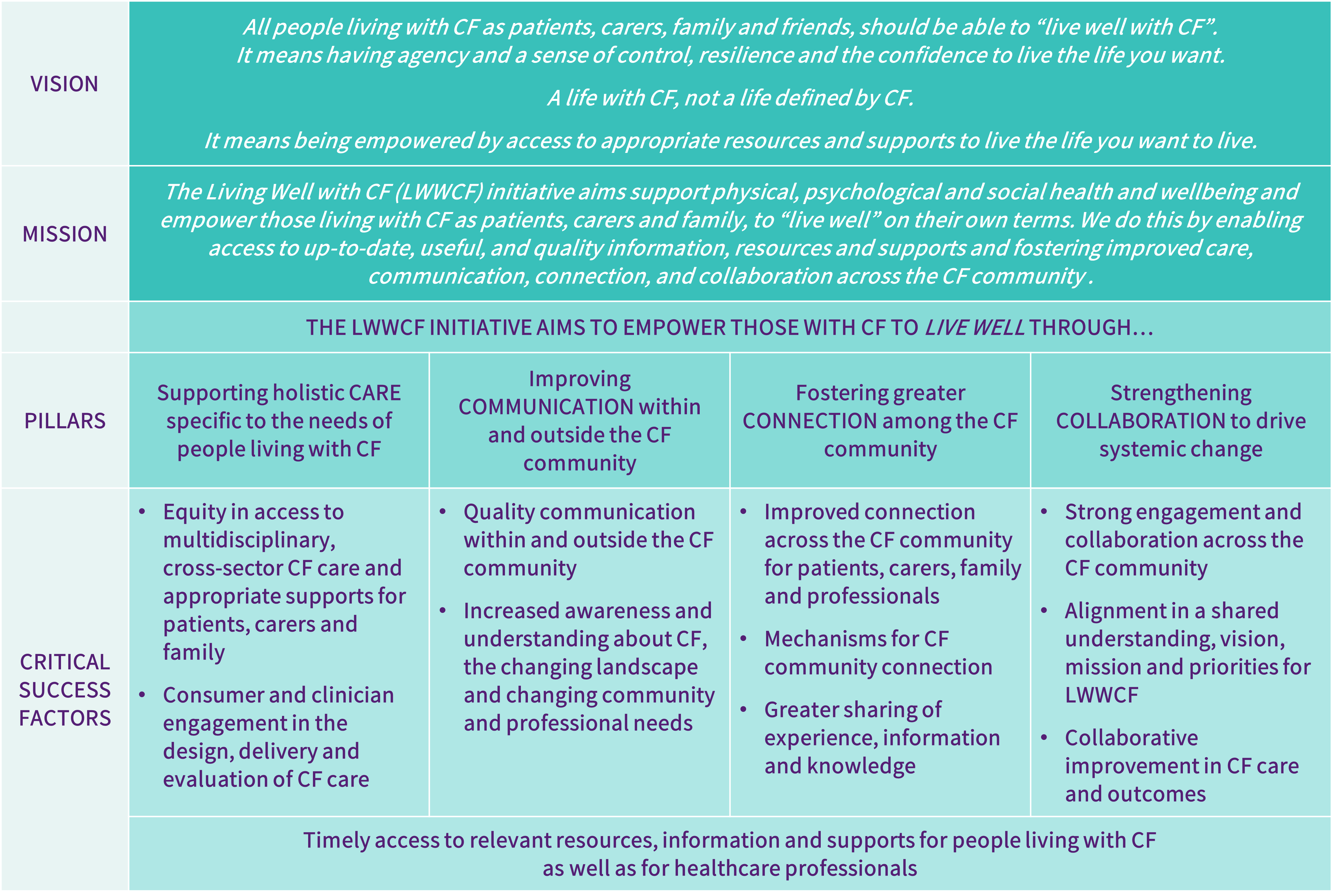 The following LWWCF priorities will be delivered in alignment with this strategy in 2023
The LWWCF website and Resource Directory as a one-stop-source for all people living with CF, as well as clinicians, to ensure easy access to already available supports and resources from local and international sources.
The development of targeted LWWCF Insights resources that speak to the vision of Living Well with CF and help to foster agency, resilience, social support, belonging and connection, positive identity, adherence and self-management.
Development and rollout of a targeted Living Well with CF health professional education program to all CF centres in Australia.
Further priority activities have been identified that align to the Strategic Framework and are required to support the realisation of the LWWCF vision. Implementation of these activities is dependent on future resourcing as well as ongoing collaboration with the broad CF community. We look forward to providing further updates soon.
Partner With Us
The LWWCF initiative draws on lived experience and multidisciplinary, cross-sector collaboration – recognising that to empower those with CF to Live Well, we need to work together.
If you are a person living with CF as a patient, caregiver or family member, a CF health professional, or you represent a health, tertiary or community organisation and you are interested joining the Living Well with CF community, please complete our Partner contact form. We look forward to hearing from you!