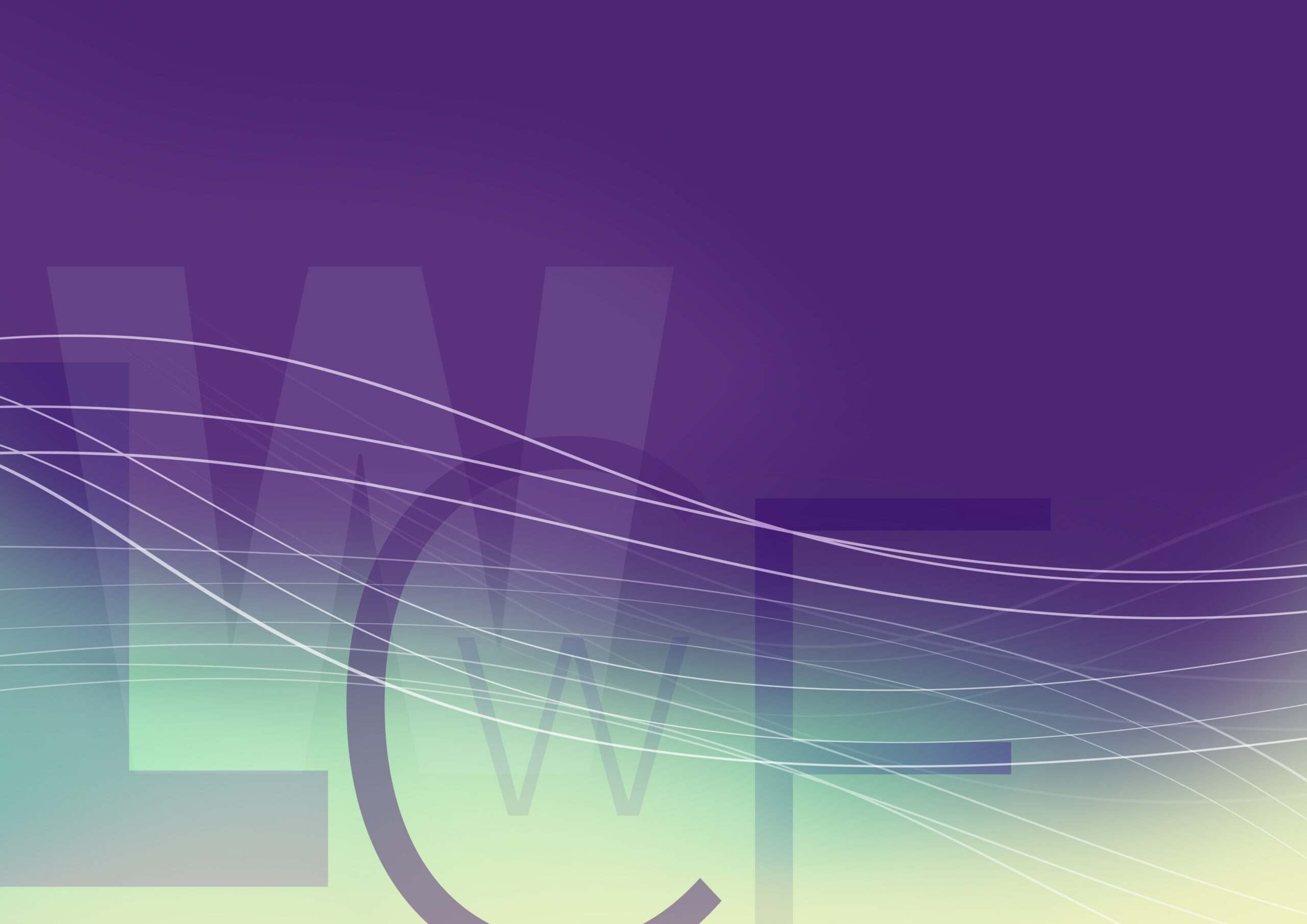 The LWWCF Steering Group
Formed in 2022, the LWWCF Steering Group currently comprises nine multidisciplinary healthcare professionals who work in CF care across tertiary and community heath in Australia and three consumer experts who have experience living with CF as patients, carers and family.
Partner With Us
The LWWCF initiative draws on lived experience and multidisciplinary, cross-sector collaboration – recognising that to empower those with CF to Live Well, we need to work together.
If you are a person living with CF as a patient, caregiver or family member, a CF health professional, or you represent a health, tertiary or community organisation and you are interested joining the Living Well with CF community, please complete our Partner contact form. We look forward to hearing from you!
The LWWCF Steering Group Members
Director, Senior Social Worker & Consultant – Simplify Consulting; Adjunct Clinical Fellow – Queensland University of Technology, Queensland.
Lucy is a senior social work clinician, consultant and academic who has worked in the healthcare sector for over 15 years. As a Senior Social Worker, Lucy has worked with adolescents, young adults and adults with CF and their families. She has also worked in acute tertiary, trauma, and community health settings.
Lucy is a health consultant, empowerment coach and clinical supervisor. She has significant academic teaching and research experience in biopsychosocial health and integrated care, adolescent health, chronic illness models of care, health professional and consumer education, mixed methods and health systems research and evaluation and consumer engagement.
Lucy has completed a PhD examining the optimisation of care for adolescents and young adults living with CF in Australia. She is passionate about meaningful, consumer-led, humanistic approaches to research and care that drive effective health service development and delivery, to maximise human potential and wellbeing.
Doctoral Research Candidate, UWA Medical School, The University of Western Australia; Honorary Research Fellow, Institute for Respiratory Health (IRH) & Cystic Fibrosis Western Australia (CFWA), Western Australia.
Maggie Harrigan has been a social worker for 12 years, 8 of which she spent working with adults who have CF at Sir Charles Gairdner Hospital in Perth, Western Australia Maggie feels that CF is an exciting area to work in, with constantly evolving medical treatment. She is passionate about ensuring these medical treatments are matched with innovative social and psychological support.
This passion has resulted in her commencing a PhD in 2021 at The University of Western Australia, with the support of the Institute for Respiratory Health and Cystic Fibrosis Western Australia. Her research interests lie in self-identity, social connection and mental health for adults with CF, particularly in the context of advancing CFTR modulator treatments.
Adult Cystic Fibrosis & Lung Transplant Co-ordinator, Department of Respiratory & Sleep Medicine, John Hunter Hospital, New South Wales.
Kim Cookson has been a registered respiratory nurse at Hunter New England Health for 28 years, serving as adult cystic fibrosis and lung transplant co-ordinator for the past 13 years. During this time, she has led research and quality improvement projects to ensure optimal health outcomes for cystic fibrosis patients.
Kim has extensive experience managing adults with cystic fibrosis in her senior role and is currently pursuing a nurse practitioner master's degree at the University of Queensland. She is committed to providing holistic care to adult patients and their families, advocating for their individual healthcare needs. Kim is an active member of Australia & New Zealand CF nurses groups, staying up-to-date with educational activities and CF care resources.
Cystic fibrosis Clinical Nurse Consultant, The Royal Children's Hospital, Melbourne, Victoria.
Judith is both a psychologist and nurse. Judith joined The Royal Children's Hospital's Cystic Fibrosis team in 1991 as the Clinical Nurse Consultant in a clinic that cares for 250 children and adolescents.
In 2018, Judith completed her PhD through the Department of Paediatrics at The University of Melbourne, investigating the impact of CF on parental differential treatment and the social and emotional adjustment of siblings. She has spoken nationally and internationally about her work and research. In 2017 Judith was presented with Cystic Fibrosis Australia's CF Centre Star Award by the Governor General for her exceptional support for people with CF.
Honorary Lecturer, School of Nursing, Midwifery and Social Work,
The University of Queensland, Queensland.
Melanie Jessup applies her extensive background in acute paediatric nursing and health services research to her role as a lecturer in the Master of Nursing Studies programme.
Additionally, Melanie has research interests in chronic conditions, particularly cystic fibrosis and has-published extensively. With a clinical background in general practice and paediatrics, all of Melanie's work is underscored by a patient and family centred care perspective.
Adult sibling of a person living with CF, Sydney, New South Wales.
While Anna has spent many years advocating for people with CF, she has spoken more recently from the perspective of her own experience as a sibling of someone with CF. Siblings are such a critical part of family units as well as the care structures for people with CF and yet very few resources exist for this group. Anna is vocal about ensuring that siblings remain a part of the broader conversation around CF.
Senior Social Worker – The Adult Cystic Fibrosis Centre, The Prince Charles Hospital, Queensland Health, Queensland.
Paul is a UK-trained Senior Social Worker with over 12 years post-qualifying experience, working across the disability, aged care and healthcare sectors, both in the UK and Australia.
Paul has significant experience in supporting adults with a range of complex health, psychological and social needs in community and hospital settings. Particular areas of expertise include the aged care system, homelessness, elder abuse and the National Disability Insurance Scheme (NDIS).
In his current role Paul provides clinical social work support as part of a busy multidisciplinary team in both inpatient and outpatient care. Providing psychosocial and emotional support around issues such as adjustment to health status, grief and loss, and disease management he has firsthand experience of supporting patients through recent treatment advances. Paul is currently leading a research project exploring the impact of the of the introduction of TRIKAFTA® (elexacaftor/tezacaftor/ivacaftor) on mental wellbeing.
Senior Clinical Psychologist – The Royal Children's Hospital, Melbourne, Victoria.
Jessica is a Senior Clinical Psychologist with over 14 years' clinical experience. She has worked in multiple settings over the years, predominantly in the paediatric healthcare system, having worked at The Royal Children's Hospital (RCH) for the past 11 years. She now finds herself embedded in the RCH Cystic Fibrosis Service.
Jessica has extensive experience in working clinically with children, young people and families with chronic illness, medical and/or developmental conditions, and mental health difficulties. She values the opportunity to work within multidisciplinary teams to promote holistic care and to optimise the psychological wellbeing of children and young people. Jessica is very passionate about the notion of 'living well' with Cystic Fibrosis and facilitating this process throughout the paediatric years.
A young adult living with cystic fibrosis, Perth, Western Australia.
Lara is a young adult living with cystic fibrosis who has recently begun working as a registered nurse, a career inspired by many trips to the hospital over the years.
Diagnosed at 3 weeks old, daily nebulisers and medications are a normal part of her everyday life, but despite this, she remains determined to live a life undefined by cystic fibrosis.
Lara strives to embody living well with CF by prioritising her psychological and physical well-being, with the help of her clinical and social supports. This enables her to do the things she loves, which include dancing and travelling around the world.
Nurse Practitioner, Nursing Lead Cystic Fibrosis Service, Queensland Children's Hospital Brisbane, Queensland.
In her current role, Liz leads the nursing team at the QCH Cystic Fibrosis Clinic. In this role she works alongside a large multidisciplinary team, caring for 450 children with cystic fibrosis in Queensland & surrounding areas.
Liz completed her general and paediatric nursing certificates in Sydney and Canberra, respectively, and has worked in various nursing positions in ACT, the United Kingdom and QLD. In 2004 she moved into a clinical nurse consultant role in paediatric cystic fibrosis, and in 2016 studied her Master of Nurse Practitioner at the University of Queensland.
She has a keen interest in all areas of paediatric CF family centred care. She shares her passion and experience giving oral presentations at local and national conferences. She is the co-ordinator for the state CF education day and has recently presented a masterclass on vaping smoking cessation.
Acknowledgements
We would like to thank and acknowledge the other members of the inaugural LWWCF Steering Group who contributed their invaluable expertise and experience to the development of this work.